PowerEdge C6300
Tech Specs
PowerEdge C6300

No Processor

No Operating System

No Memory

200GB Solid State Drive SATA Mix Use MLC 6Gbps 512n 2.5in Cabled Drive

480GB Solid State Drive SATA Read Intensive MLC 6Gbps 2.5in Cabled Drive

No Hard Drive

3 in stock

Scratch and Dent

Power Cord : 250V 2 Feet [QTY : 2]

Standard ShippingFREE
Outlet Price£2,224.90
Features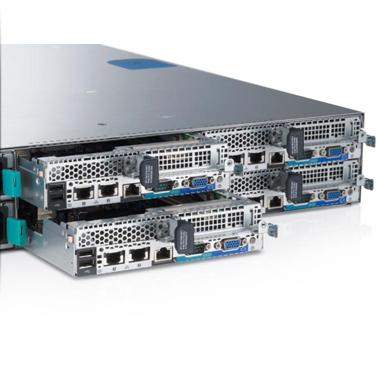 Next-generation processing

Build your clouds and clusters with PowerEdge™ C6220 servers that harness the capabilities of Intel® Xeon® E5-2600 processing performance inside Dell's established shared infrastructure servers.
Find Out More
Multiple servers in one chassis

Help save on energy, space and racks with up to four independent, hot-swappable server nodes in one chassis.
Find Out More
Flexible server use

Mix and match workloads on different server nodes within the same chassis to maximize computing power, bandwidth and the C6220's shared HDD resources.
Find Out More
Designed for efficiency
Help reduce your operating costs by deploying ultraefficient PowerEdge™ C6220 servers in your scale-out environment.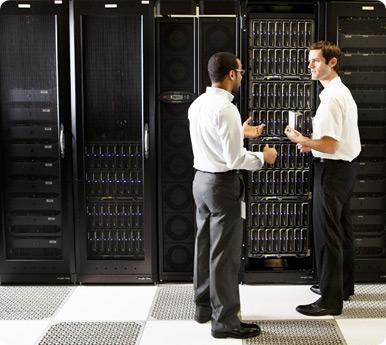 Shared infrastructure

Help maximize performance and operating efficiency with the established shared-infrastructure design of the PowerEdge™ C6220.
Find Out More


Dynamic HDD allocation

Split capacity among the server nodes to better allocate the resources you need for your specific requirements.
Find Out More

Hyperscale environments

Put the C6220's hyperscale-inspired design to work for you in high-workload-intensive environments.
Find Out More
PowerEdge C6220 does more with less.
Concentrated performance
Maximize revenue per square foot and help gain increased application performance with less impact to your IT budget and footprint. With PowerEdge™ C6220, you can boost performance by setting up the perfect balance of cores, memory and I/O (input/output) within a single chassis.
 Global services and support
Dell Services can help reduce IT complexity, lower costs and eliminate inefficiencies by making IT and business solutions work harder for you. The Dell Services team takes a holistic view of your needs and designs solutions for your environment and business objectives while using established delivery methods, local talent and in-depth domain knowledge to help lower your total cost of ownership.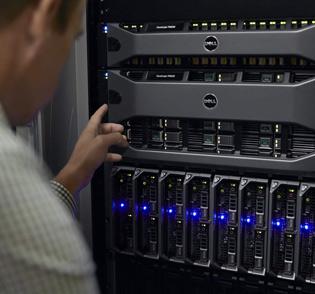 Global Services and Support
Dell offers a wide range of professional services to simplify the assessment, design, implementation, management and maintenance of your IT environment to help you transition from platform to platform.
Dell Support Services
Dell ProSupport offers a suite of support services that enable you to choose support models based on how you use technology and where you want to allocate resources. We recommend Dell ProSupport Plus with SupportAssist for mission-critical systems or Dell ProSupport for premium hardware and software support for your PowerEdge solution. For hyper-scale data centers, we also offer ProSupport Flex for Data Center.
Dell Enterprise Deployment Services
ProDeploy Enterprise Suite
*
offers a full range of deployment services and professional certifications to help you get more out of your technology starting on day one. Choose ProDeploy Plus for the most complete deployment offer available in the market, ProDeploy for expert configuration and installations, or Basic Deployment for worry-free hardware installations.
Dell Training Services
Dell Education Services aims to complement your relationship with Dell as a trusted partner by offering Education Services for our own products, for industry leading infrastructure solutions and for the ongoing development of your organization. It is a global organization with local representation, classrooms and web-based training available worldwide.
Contact your Dell representative today for more information or click here.
Optimized for performance and efficiency
Dell™ PowerEdge C servers are available with certified software from Dell partners to create optimized, fully-supported solutions that include hardware, software, service and support. These offerings include powerful solutions for new big data and cloud computing instances.

Dell Apache Hadoop Solution
Leverage Hadoop to process massive application datasets. The Dell | Cloudera® solution combines Dell servers, Crowbar software framework and networking components with Cloudera's Distribution, including Apache Hadoop (CDH) as well as management tools, training, technology support and professional services. This Dell Apache Hadoop Solution gives you a one-stop shop for deploying, managing and scaling a Hadoop cluster.

The Dell OpenStack-Powered Cloud Solution
Stand up an OpenStack cloud in hours instead of days. This massively scalable open source Infrastructure as a Service (IaaS) cloud solution leverages OpenStack™ cloud software on Dell PowerEdge C servers and switches, Crowbar software framework, Dell OpenStack expertise, service and support. It's open, compatible with other systems and gives you the freedom to build the cloud of your dreams.

The Dell Cloud Solution for Web Applications
Take the guesswork out of building and running efficient public and private clouds with a turnkey cloud solution. The Dell Cloud Solution for Web Applications brings together optimized Dell hardware, Joyent software and joint services, so you can easily and quickly deploy and manage an elastic, on-demand cloud infrastructure with confidence, with as little or as much outside support as you want along the way.

Dell Solution Services
Whether you need help with strategy and deployment, require IT or business consulting, or want to explore managed services that take the load off your IT staff, turn to Dell services for expert advice and world-class support for your data center environment.